As a pediatric dentist, my goal is to create healthy habits that children carry with them as they grow. Having this foundation at a young age ensures positive dental experiences as an adult.
What works for one child may not for another, and I enjoy figuring out the right approach for each patient, so they learn how to keep their smile healthy. The best part of working with children, I think, is taking time to explain things in a manner they understand. I often say, "And now I'm going to count your teeth with the mirror and tooth-checker" and show the child what I am using before we start the process.
This makes them feel more at ease with procedures, as they know I will always explain what we're going to do.
I really love having the time to sit and talk with patients. I like asking about school and their day, making conversation and watching them get excited to tell me about something they're passionate about. It's fun to learn who a patient is, personally, and then watch them mature into a young adult with a lifetime of healthy smiles before them.
~ Dr. Megan Booe
Education
Dr. Booe chose the dental field when she was in first grade! Her teacher asked the students to draw what they wanted to be when they grew up and explain why they wanted that profession: Dr. Booe drew a dental office and wrote that she liked to see people smile and have healthy teeth. That drawing, and the story attached to it, now hangs in her waiting room – and the love of seeing healthy smiles has never left Dr. Booe!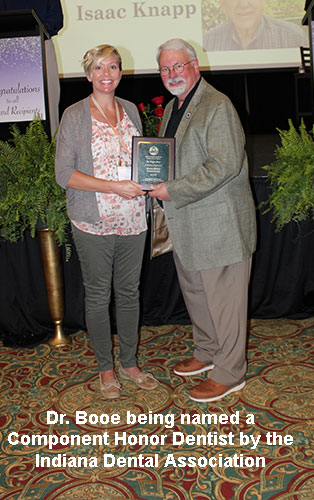 Before opening Booe Pediatric Dentistry in 2016, Dr. Booe completed her:
Bachelor of Arts in Biology and Master of Science in Biology, Indiana University Purdue University Indianapolis
Doctorate of Dental Surgery, Indiana University School of Dentistry
Master of Science in Dentistry and two-year Pediatric Dentistry Residency, Riley Hospital for Children, Indianapolis
Dr. Booe is a Diplomate of the American Board of Pediatric Dentistry. She is also an active member of the:
American Academy of Pediatric Dentistry
American Dental Association
Indiana Society of Pediatric Dentistry
Indiana University Pediatric Dentistry Alumni Association
Greene District Dental Society
Beyond the Practice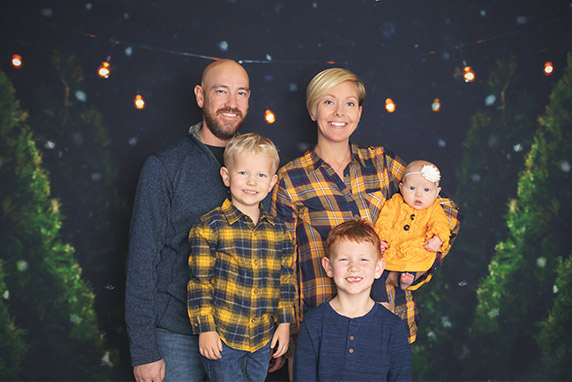 Dr. Booe grew up in Richland City, Indiana and now resides in Clay City. She and her husband, Justin, have four active children – Landry, Boyd, Ellison, and Ty – who keep them busy.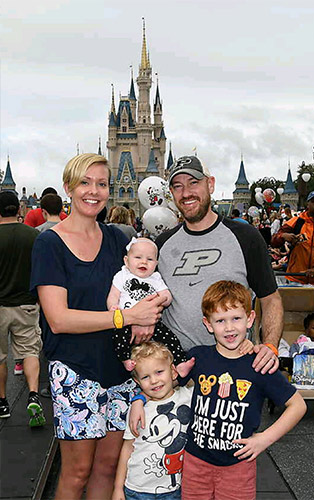 When she's not working, Dr. Booe enjoys mowing, gardening, planting flowers, and playing with her children. Occasionally she can be found at Disney World, visiting "her man," Goofy!